Ein Zylinder ist im Allgemeinen der Satz aller Schienen, daß alle Köpfe z.Z. an sitzen. Wenn eine Scheibe vier Servierplatten hat, sie im allgemeinen umkleiden würde haben acht Köpfe. Jetzt annehmen, daß sie Zylindernummer 720 hat.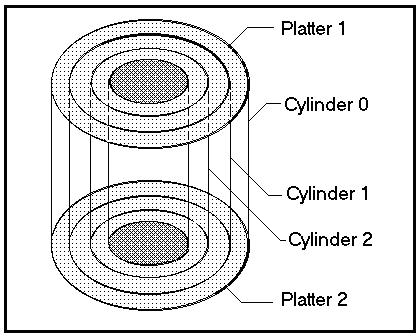 Es würde die acht Schiene, eins pro Servierplatteoberfläche mit Schienen Nr. 720 bestehen. Der Name kommt von der Tatsache, daß diese Schienen einen skelettartigen Zylinder bilden, weil sie gleich-sortierte Kreise stapelten ein auf das andere im Raum, wie in der Abbildung gezeigt sind, die vorher gegeben wird.
Das Wenden der Faktoren der Scheibe wird traditionsgemäß erfolgt, indem man Zylinder, Köpfe und auf Sektoren (CHS) sich bezieht.
Sample Chapters from book DATA RECOVERY WITH AND WITHOUT PROGRAMMING by Author Tarun Tyagi, translated using machine translation. See original English contents on Data recovery book pages.

Publishers of the Book
Number of Pages
ISBN
Price of the Book



BPB Publications, New Delhi, India
540
81-7656-922-4
$69.00 (Including Shipping Charges, Cost of Book and Other expenses, Free Source Code CD included with the Book)