Wie Windows das unsachgemäße ermittelt - Abschaltung
Es ist sehr allgemeine Sache und ich hoffe, daß du sie viele Male beachtet hast, wenn Sie Fenster verwendeten, die, wenn es irgendwie unsachgemäß gibt - Abschaltung in deinem Computer, wegen irgendeines Grundes wie, Stromausfalls, Software-Korruption, versehentlichen Abschaltung usw., wenn du weiter deinen Computer wiederbeginnst, die Anzeige von unsachgemäßem - Abschaltung auf dem Schirm während des Laden des Betriebssystemsprozesses angezeigt wird und das Betriebssystem die Scheibe für Störungen ablichtet.
Die folgenden zwei Abbildungen zeigen die 256 Bytes des Anfanges von 32 - Spitze FAT jedoch benötigen wir nur Initiale 8 Bytes, dieses zu besprechen.
Wirklich wenn die Windows Betriebssysteme sich in Gedächtnis d.h. geladen hat, hat Windows begonnen, wird das 8. Byte (oder der Versatz 7H) von FAT 07H oder F7H von 0FH oder von FFH.
Microsoft verwendet das Byte 0FH nur für das Volumen, das das laufende Betriebssystem enthält, und das Byte FFH für irgendein anderes Volumen, das es zugänglich macht.
Sobald Windows anfängt aufzuladen, wird das 8. Byte zu 07H oder zu F7H geändert, die zurück zu einem 0FH oder einem FFH eingestellt werden, nur wenn Windows richtig geschlossen wird.
Wenn es einen Stromausfall gibt oder der Energie Schalter des Computers versehentlich abgestellt wird, oder das System manuell an irgendeinem Software-Problem neu geladenes liegt, dann bleibt dieses Byte als 07H oder F7H, die das Windows Betriebssystem informiert, wenn folgendes Mal es aufgeladen wird, daß es irgendeine Art von unsachgemäßem geschlossen gab und dann Windows Gebrauch, die es das Scheibe Abtastungprogramm (Scandisk) ist zum der Scheibe für Störungen zu überprüfen.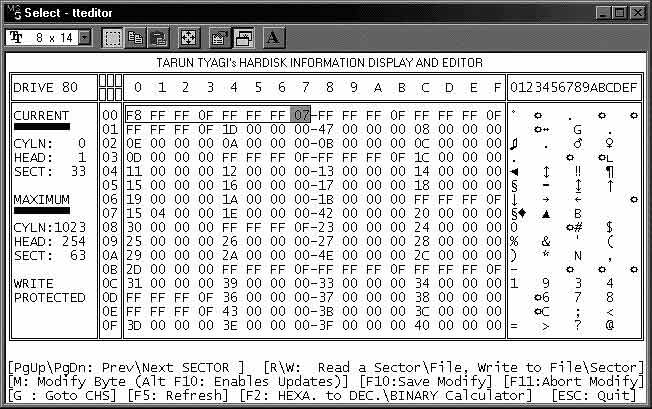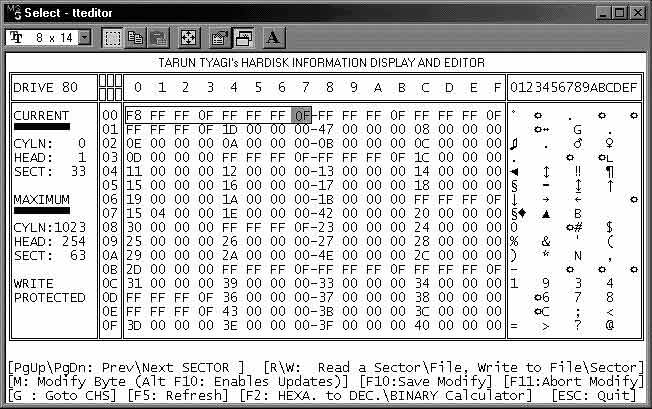 Sample Chapters from book DATA RECOVERY WITH AND WITHOUT PROGRAMMING by Author Tarun Tyagi, translated using machine translation. See original English contents on Data recovery book pages.

Publishers of the Book
Number of Pages
ISBN
Price of the Book



BPB Publications, New Delhi, India
540
81-7656-922-4
$69.00 (Including Shipping Charges, Cost of Book and Other expenses, Free Source Code CD included with the Book)