Un cilindro es básicamente el sistema de todas las pistas que todas las cabezas están localizadas actualmente en. Si un disco tiene cuatro discos, en general encajonarlo tendría ocho cabezas. Ahora suponer que tiene cilindros número 720.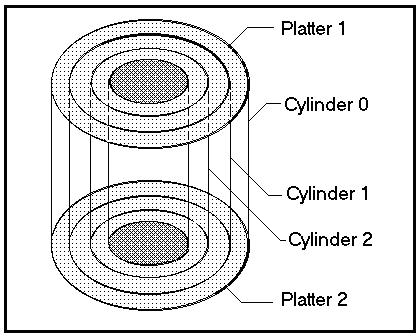 Sería compuesto ocho del sistema de pistas, uno por superficie del disco con las pistas número 720. El nombre viene del hecho de que estas pistas forman un cilindro esquelético porque son círculos igual-clasificados apilaron uno encima del otro en espacio, según las indicaciones de la figura dada antes.
La dirección de los factores del disco es hecha tradicionalmente refiriendo a los cilindros, a las cabezas y a los sectores (CHS).

Sample Chapters from book DATA RECOVERY WITH AND WITHOUT PROGRAMMING by Author Tarun Tyagi, translated using machine translation. See original English contents on Data recovery book pages.

Publishers of the Book
Number of Pages
ISBN
Price of the Book



BPB Publications, New Delhi, India
540
81-7656-922-4
$69.00 (Including Shipping Charges, Cost of Book and Other expenses, Free Source Code CD included with the Book)