Lage harde schijfmeetkunde
Wanneer wij de lage meetkunde van de niveau harde schijf zeggen, hebben wij zeer betroffen om niet het fysieke schakelschema van de schijf te kennen. Hier gaan wij de termijnen bespreken waarwij gaan nu behandelen om de van schijf het problemen oplossen en gegevens terugwinning te begrijpen daarna hierboven programmerend.
De lage meetkunde van de niveau harde schijf is gewoonlijk betrokken met de volgende termijnen:
Spoor
Cilinder
Sector
Hoofd of Kant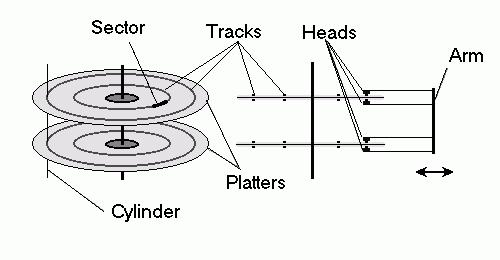 De schotels van een harde schijf hebben twee kanten voor het registreren van de gegevens. Elke oppervlakte van de schotel heeft onzichtbare concentrische cirkels op het, die op de oppervlakte als magnetische informatie tijdens het formatteren van de harde schijf worden geschreven. Deze cirkels worden genoemd sporen. Al opgeslagen informatie over een harde schijf wordt geregistreerd in sporen. De sporen zijn genummerd, beginnend van 0, beginnend bij buiten de schotel en stijgend aangezien u binnen gaat.
Ongeveer het maximumaantal sporen en cilinders, zullen wij in detail in de volgende hoofdstukken bespreken. Nochtans voor nu kunnen wij de kennis van fysieke lage niveaumeetkunde van maximumaantallen Cilinders, Sporen, Hoofden (kanten) en sectoren krijgen.
| | | | |
| --- | --- | --- | --- |
| Naam | Begin van | De Grens van het eind | Totaal Aantal |
| Cilinders | 0 | 1023 | 1024 |
| Hoofden | 0 | 255 | 256 |
| Sectoren | 1 | 63 | 63 |
In de oppervlakte van de schotel van een harde schijf, wordt het gegeven betreden door de hoofden van binnen aan het buitendeel van de schijf te bewegen. Deze organisatie van gegevens staat voor gemakkelijke toegang tot om het even welk deel van de schijf toe, die is waarom de schijven directe toegangopslaggelegenheden worden genoemd.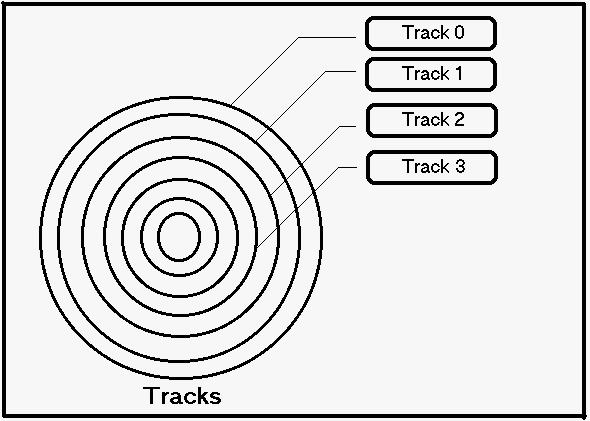 Sample Chapters from book DATA RECOVERY WITH AND WITHOUT PROGRAMMING by Author Tarun Tyagi, translated using machine translation. See original English contents on Data recovery book pages.

Publishers of the Book
Number of Pages
ISBN
Price of the Book



BPB Publications, New Delhi, India
540
81-7656-922-4
$69.00 (Including Shipping Charges, Cost of Book and Other expenses, Free Source Code CD included with the Book)