Цилиндр будет основно комплектом всех следов что все головки в настоящее время обнаружены местонахождение на. Если диск имеет 4 platters, то в общем случай он имел бы 8 головок. Теперь предположите он имеет цилиндры 720.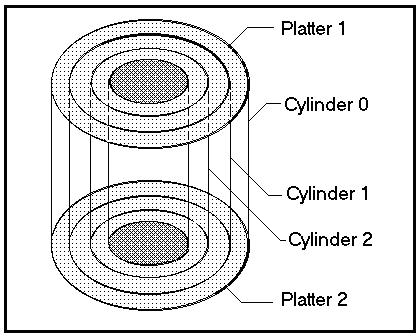 Оно было бы сделано вверх 8 комплекта следов, одного в поверхность platter с следами 720. Имя приходит от факта что эти следы формируют скелетный цилиндр потому что они будут равн-opredelennymi размер кругами штабелировали одно on top of другое в космосе, как показано в рисунке, котор дали раньше.
Адресовать факторов диска традиционно сделан путем refer to цилиндры, головки и участки (CHS).
Sample Chapters from book DATA RECOVERY WITH AND WITHOUT PROGRAMMING by Author Tarun Tyagi, translated using machine translation. See original English contents on Data recovery book pages.

Publishers of the Book
Number of Pages
ISBN
Price of the Book



BPB Publications, New Delhi, India
540
81-7656-922-4
$69.00 (Including Shipping Charges, Cost of Book and Other expenses, Free Source Code CD included with the Book)