Internet History Eraser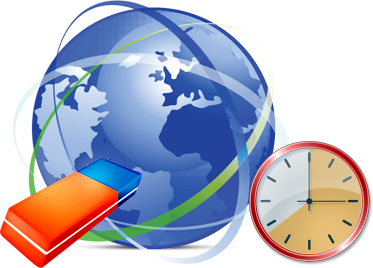 Internet History Eraser allows you to completely remove records of your online actions and erase data that you do not want others to access. Windows is storing unseen records of what you are doing on the Internet. Do you want your privacy to expose? Our latest software will completely delete your internet history files which store information when accessing any website.
The software protects your privacy by permanently deleting internet history and long-ago computer activities. The software allows you to delete browser history, internet explorer address bar history, cookies and temporary internet files of your browser. It supports Microsoft Windows FAT/NTFS file system. It is fully tested to the latest standards, giving you confidence that once deleted with Internet history Eraser, your secret data is vanished for ever and can not be recovered back.
Software
Features
Cleans internet explorer history files.
Quick and secure erasing of erotica files.
Delete address bar and temp internet files.
You can erase browser path permanently.
Delete yours internet explorer cookies files.